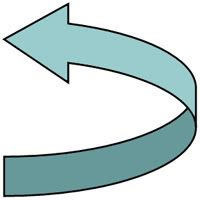 JewelStop.com offers a 100%, satisfaction guarantee so that you can return your product for any reason within 60 days of purchase for a full refund of the purchase price.
To process a return please use your original order number as your return authorization number.
If your order was placed over the phone, please write, "phone order" on the outside of the box. This is your return authorization number.
We cannot accept returns after the 60-day period. You are responsible for return shipping costs. If you order an item as a gift, please open the package and inspect the contents within the 60-day period. Any special shipping and handling charges (such as Overnight, Saturday or International Shipping) are non-refundable.
Worn, broken, damaged or altered items cannot be returned.
If your item arrives defective, JewelStop.com will refund your return shipping and handling charges and send you a replacement item immediately if that is your wish, or issue you a full credit. If a package/item arrives and is incorrect or damaged please save the original carton and packaging materials and call Customer Service.
All returned jewelry is processed through our Quality Assurance Department to verify that items have not been worn, broken, damaged or altered. Credit is issued within approximately fifteen business days for the product cost. Items that are special ordered in altered sizes (special length bracelets, non-standard ring sizes, etc.) are generally non-returnable.
While we accept returns for exchange or refund, we cannot accept back items that were altered or repaired by the customer and will not accept charges for any alterations and repairs that customer did to the jewelry. Inbound shipping and insurance if necessary paid by customer.
Returns need to be carefully packed and we recommend the original shipping boxes if possible. PLEASE NOTE: SOFT SIDED PACKAGING ALLOWS FOR EASY DAMAGE IN SHIPPING. ACCORDINGLY, WE CANNOT ACCEPT RETURNS THAT ARE SHIPPED IN ENVELOPES OR SOFT PACKAGING. ALL RETURNS MUST BE SHIPPED IN A CRUSH PROOF BOX TO PREVENT DAMAGE. Repack the item(s) in the orginal Jewlery Box, include all accessories and printed material. For your protection against loss during shipping, please make sure to insure your return package (with the US Postal Service, FedEx, UPS, etc.) for the full value of the product. Please ship to:
JewelStop.com
2 West 46th Street
Suite 506
New York, NY 10036
Order Cancellation
JewelStop.com generally ships all items within 1-2 business days so if you wish to cancel an order please call Customer Service at number 1-646-657-0721 as soon as possible.
Please Note: If an order has already been processed or shipped we are unable to stop the order. You will be responsible for returning the item to us.
Exchanges
Item(s) that are returned for exchange will be shipped via UPS ground unless otherwise requested. Please note: There will be a shipping charge for re-shipping exchanged item(s). This charge is dependent upon the amount of the item and the Federal Express 2nd day or Overnight charge as requested. All exchanged items must be returned to us within the 60-day return period. Please ship to:
JewelStop.com
2 West 46th Street
Suite 506
New York, NY 10036
Repairs
We can make most repairs to the jewelry purchased from JewelStop.com. There is a charge for shipping the repaired item to you. Before sending merchandise in need of repair, please contact our Customer Service Department at 1-646-657-0721 or email
jewelstoponlinefinejewelry@gmail.com
Prices/Information
We make every attempt to avoid errors in pricing and product information, but we are human. If a mistake does occur, we reserve the right to correct it, and we apologize for any inconvenience it may cause.